Independent living for over-55s in Norfolk given the green light as planning approved
Plans for 58 new, affordable extra care homes in Acle, designed to allow over 55's to live independently, have been agreed by Broadland District Council.
The new scheme will allow elderly residents to live in their own homes, maintaining greater independence for longer. With the on-site care and support available, residents can also have peace of mind that support is close at hand if needed.
Saffron Housing Trust, in partnership with Norfolk County Council and NorseCare, are redeveloping the former Herondale site in Acle and create 58 new affordable homes (41 affordable rent and 17 Shared Ownership) for people over 55.
The one and two-bedroom self-contained flats, will enable residents to retain their independence and remain active in the community, benefiting from on-site facilities such as a café and hair salon.
The population in Broadland is predicted to increase to 39,600 by 2028. By providing more housing options for people as they grow older and their needs change, Independent Living schemes help to ensure that for many, a move in later life also means having a home for life. The flexible provision of onsite care reduces the need to move to a care home. Redevelopment of the currently disused site will not only create much-needed housing but will also enhance the appearance of the area. It is anticipated construction will start in Autumn 2020.
Faith Davies, Head of Development at Saffron, said: "We are committed to providing extra care facilities to the local communities in which we operate in line with our specific older people strategy. Now the planning consent has been granted, the new scheme will add to our existing provision in Costessey, Bowthorpe and Diss.
"Creating a sense of space within the scheme is important to us and we feel its location and facilities will create greater opportunities for residents to integrate with the community reducing social isolation. Saffron are very grateful for the commitment from our various stakeholders and consultants for bringing this development forward with us."
The development has been supported by Norfolk County Council and Homes England.
Cllr Bill Borrett, Norfolk County Council's Cabinet Member for Adult Social Services, said: "This is an excellent example of the sort of schemes we need to provide support for our ageing population. With planning permission now agreed, this independent living development will both relieve some of the pressure placed on the NHS and also allow individuals to continue living independently, in a home of their own, with all the positive effects on physical and mental health that brings. I am really proud that Norfolk County Council has been able to support this project."
When the development is complete Norse Care will provide the care service to the residents of Herondale. Martin Rix, Chief Operating Officer at Norse Care said: "It is fantastic to be working on this project with Saffron Housing and Norfolk County Council which will provide much needed, quality accommodation for people who are looking to remain living independently, but with some care support where needed. It's great that planning permission has been granted and we look forward to supporting people with their care needs and welcoming the local community into the scheme."
East Anglia-based R G Carter will be carrying out the building work of the development. Paul Cushing, Director at R G Carter said: "R G Carter is delighted to have been given the opportunity to be a part of this important scheme for the local community. This new facility will not only benefit the older generation in the local area but will also pave way for more opportunities for the community to get involved with this important facility. We look forward to strengthening our relations with Saffron Housing and NorseCare, and to delivering a successful project."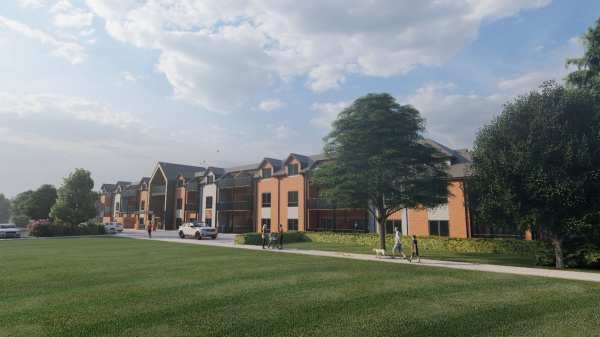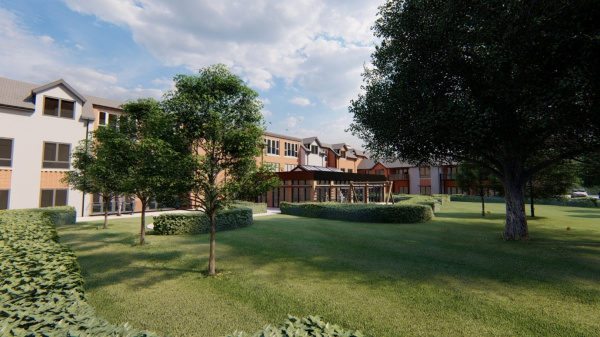 Photos: Ingleton Wood